A reorganization at the Food and Drug Administration will soon result in the sixth relocation in the past 15 years for the ophthalmology products division. The move is certain to lead to a period of readjustment, at best. At worst, it could extend ophthalmology drug approval times and impact costs, according to some in the pharmaceutical industry.

The General Services Administration and the FDA are working together to consolidate the FDA at a government-owned site in Montgomery Co., Md. The new buildings will replace all the existing facilities that support the Office of the Commissioner, the Office of Regulatory Affairs, the Center for Drug Evaluation and Research, the Center for Devices and Radiological Health, and the Center for Biologics Evaluation and Research.

The reorganization has been under way for several years. It will entail a reduction by one in the number of offices devoted to drug evaluation, and a physical relocation to a new campus this spring. John K. Jenkins, MD, director of the Center for Drug Evaluation & Research's Office of New Drugs (OND), described three primary goals for the effort: to better balance the allocation of available resources against workload; to improve the logical grouping of clinical indications within OND's division and office structure (e.g., analgesics, cancer); and to complete the integration of the therapeutic biologics into OND's indication-based structure. Among the many changes, the ophthalmology products division and staff will be added to what is designated as Office of Drug Evaluation IV, the current Division of Anti-Infective Drug Products. This will create a new Division of Anti-infective and Ophthalmology Products.

Karen Mahoney, a spokesperson for the Center for Drug Evaluation and Research, says, "These are administrative changes that are not expected to have a significant impact on the development or approval of ophthalmic products. The staff involved in the review of these products will not change, but they will be shifted to another division where there is some overlap in product areas and as part of an overall effort to better balance divisional size and workload within the Office of New Drugs."

Scott Krueger, PhD, vice president for regulatory affairs at Alcon, says the impact on the ground has gone far beyond mere administrative changes. "Our experience with simple organizational changes at FDA has not been very positive," says Dr. Krueger. "Recently, FDA made the organizational change to remove chemists from association with specific divisions and assigned them projects on an as-available basis. Because of the lack of familiarity with some of the unique attributes of ophthalmic drug products, the chemist did not understand the submission and we had to file an additional submission to try to get things cleared up. The submission, which should have been cleared within four months, has now been pending with the agency for eight months."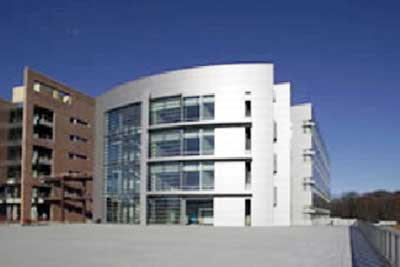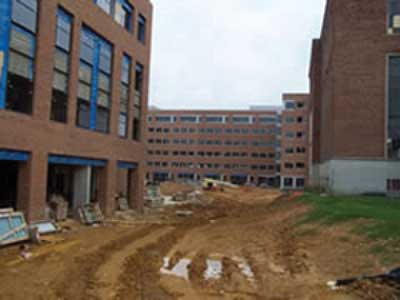 The new campus of the Food and Drug Administration in Montgomery County, MD.


After witnessing the sixth move of the division, Dr. Krueger wonders whether it might be best to establish the group on its own. "The Ophthalmology Group is responsible for a diverse spectrum of products such as anti-infective, antiviral, glaucoma, anti-inflammatory, anti-neovascularization, anti-allergy, dry eye, etc.," he says. "Given the uniqueness of ophthalmology and ophthalmic drug products, we believe that it would be appropriate to establish a separate division for Ophthalmic Drug and Biologic drug products."

With the expanding prospects for unique new pharmacological products to address ocular diseases, others say it's more important than ever that the ophthalmology division maintain its level of expertise.

Susan Caballa, vice president of regulatory/medical affairs at Alpharetta, Ga.'s Alimera Sciences, "There have been significant new therapies and a proliferation of different approaches in ophthalmology in recent years that we haven't seen before. So far, the division has been able to meet that challenge. With an aging population that will be faced with diseases like age-related macular degeneration and diabetic macular edema, this is exciting new territory for most of us. Having a division dedicated to ophthalmology would only improve the process."

CDER's Ms. Mahoney counters that the workload of the ophthalmology review staff "would not support it having its own division," but would account for about one half of a division's workload. OND looked carefully at what would be a reasonable pairing for ophthalmology, she says. "The movement to merge it with anti-infectives was thought to be logical as this was previously one of the divisions that it had been part of in the past." In addition, the ophthalmology group often requires microbiology consults from this division. The merger of the two would facilitate this contact, she says.

Ms. Caballa, who oversaw the approval of 12 drugs in her 20 years of ophthalmic regulatory experience, questions the notion that the ophthalmology could not support a full division's workload, calling ophthalmology among the "speediest" divisions she knows of and with one the "heaviest workloads."

Another potential complication with the move, says Dr. Krueger, involves the leadership. "Since division director approval is required for New Drug Products, it is important for the division director to be familiar with the products under his/her purview," he explains. "With each change, the division director needs to be educated on the roles of drug therapy in treating various diseases and relevant clinical end-points and formulation issues for products in development. This leads to delays in obtaining meaningful advice during development, in clearing approvals for new products, etc., until such time that the new director becomes familiar with ophthalmology and related development issues."

Ms. Mahoney acknowledges that "the points made about a new division and office director needing to be brought up to date are well taken, but the parties involved in this case know Dr. [Wiley] Chambers well and have worked with him extensively on multiple applications over many years. We expect the new organizational structure to be very effective."

Peter Kresel, senior vice president of global regulatory affairs for Allergan, agrees that the division's performance has been exemplary, and he is confident that will continue. "This division is stellar at meeting its PDUFA [Prescription Drug User Fee Act] timelines," says Mr. Kresel. "That starts at the top of that division and I don't see that changing at all."

What concerns Mr. Kresel is continuity. "I want to be sure that the division maintains its institutional memory, because that's really important as products evolve, and that the division maintain its autonomy within the office where it resides because decisions on ophthalmology and ophthalmic products need to made by ophthalmologists who understand them," he says. "You wouldn't want to have an infectious disease doctor deciding whether a drug for AMD should or should not be approved."

Study Will Assess Flomax and Floppy Iris Syndrome

The American Society of Cataract and Refractive Surgery issued an advisory last month concerning Intraoperative Floppy Iris Syndrome (IFIS), a new small-pupil syndrome described by Drs. David Chang and John Campbell that appears to be associated with the use of Flomax (Boehringer-Ingelheim Pharmaceuticals Inc., Ridgefield, Conn.) Flomax is prescribed for the treatment of benign prostatic hypertrophy (BPH), a common condition that affects men in the same age group as those likely to develop cataracts. The drug is also prescribed off-label to women with urinary retention, whose symptoms are ameliorated by the drug, which relaxes muscles in the bladder neck.

Dr. Chang is organizing a multicenter investigation of cataract surgery outcomes in patients taking Flomax. "Urologists and their patients will want to know whether Flomax can still be safely prescribed for those that may need cataract surgery," said Dr. Chang. This prospective study, involving approximately 10 practices, will evaluate whether there is an increased complication rate with cataract surgery in patients on Flomax. The surgeons will manage the pupil using one of three methods at their own discretion—iris retractors, pupil expansion ring, or Healon 5 (with low flow/low vacuum parameters). "These are methods that most practicing surgeons would be able to use. We hope to be able to report the complication rate and operative results in 100 consecutive pooled Flomax cases fairly quickly," said Dr. Chang.

ASCRS is not recommending a change in prescribing patterns at this time. "We will look to Dr. Chang's multicenter study to provide us with sound data from which we will then consider an appropriate course of action with regard to potential recommendations—if appropriate—to ophthalmologists, other physician groups, and the FDA," said ASCRS President Priscilla Arnold, MD.
ASCRS is urging its members to file reports on IFIS on the FDA's MedWatch website, and the agency would also like to receive reports directly from physicians to expedite its consideration of the issue. The best way to submit cases to the FDA would be to use the online form at http://www.fda.gov/medwatch/%20report.htm. Surgeons can file multiple patient experiences on a single form. Physicians would usually report an adverse drug affect to a drug manufacturer, which, by law, must transmitted to the FDA within 15 days.

For further information on the ASRCS advisory, visit http://www.revophth.com/www.ascrs.%20org/advocacy/pressrelease011305.htm.

Alimera Partners With CDS to Develop DME Drug

Alimera Sciences Inc., the Atlanta-based ophthalmic pharmaceutical company, and Control Delivery Systems Inc., of Watertown, Mass., which develops sustained-release, drug–delivery products to treat severe and chronic diseases, announced a worldwide agreement to co-develop and market a new pharmacologic treatment indicated for diabetic macular edema. Alimera Sciences also has the option to develop three additional products using CDS' drug delivery technology.

"The prospect of offering patients with diabetes, their caregivers and ophthalmology professionals the convenience of an outpatient injection with the potential for three-year drug delivery is truly exciting," said Dan Myers, CEO of Alimera Sciences. "We are confident that our collaboration and joint expertise will successfully deliver this invaluable option to diabetic patients."

Alimera Sciences and CDS are in discussions with the FDA to initiate clinical trials to determine the effectiveness of injecting an implantable form of CDS' technology into the vitreous of the eye to treat DME. The miniscule implant is small enough to be injected into the eye via a 25-ga. needle and is expected to provide delivery of drug to the back of the eye for up to three years.

Cells Become Light-Sensitive in British Research

Scientists have discovered how to make cells sensitive to light in what may lead to a new approach to treating certain forms of blindness. The research, published in the January 27 issue of Nature, shows that the gene melanopsin causes nerve cells to become photoreceptive. The team of experts from the University of Manchester and Imperial College London found that activating melanopsin in cells that don't normally use the gene makes them sensitive to light. "The melanopsin made the cells photoreceptive, which tells us that this protein is able to absorb light," said Dr. Rob Lucas, who led the team in Manchester. "This discovery might provide food for thought for scientists looking for ways of treating visual loss."

Dr. Lucas said the classical view of how the eye sees is through photoreceptive cells in the rods and cones. But there is a recently discovered third type of photoreceptor, although the mechanisms of how it works was not fully understood. "Over the last few years it has become increasingly accepted that we have a third system that uses melanopsin and has lain undetected during years of vigorous scientific investigation," said Dr. Lucas. His research introduced melanopsin to cells that do not normally use it. They found that the cell becomes photosensitized and is able to produce a biological signal. "The discovery that melanopsin is capable of making cells photosensitive has given us a unique opportunity to study the characteristics of this interesting protein." One implication of this research is that using melanopsin to make nerve cells in the eye photoreceptive may represent an entirely new approach to this problem.

Researchers also believe that defects in melanopsin action could be responsible for other human conditions, including some sorts of depression and insomnia. "We just don't know what else melanopsin could be responsible for," said Dr. Lucas. "But now that we understand the role of this gene we can further investigate its influence in such areas as mood and sleep patterns." The research team is collaborating with engineers at Imperial to develop a functional retinal prosthesis that would allow information from the light-responsive cells to be used by the brain to form images.

Can Eyedrops Detect Parkinson's?

Japanese researchers are exploring a novel means of diagnosing Parkinson's disease using eyedrops, according to a report in Health Day News. By comparing the amount of pupil dilation caused by phenylephrine solution to dilation caused a cocaine eye drop, researchers in Japan said they could accurately identify people with Parkinson's.

The current findings are far from definitive, however, and the size of the study was small. The trial involved 38 patients with Parkinson's disease, 20 controls and 10 individuals with multiple system atrophy (MSA), a neurodegenerative disease with various symptoms involving movement, blood pressure and more.

Researchers recorded a baseline pupil diameter for all participants using an infrared video camera in fixed daylight brightness. Each participant was then giving phenylephrine solution in both eyes. Pupil diameter was recorded 60 minutes later.

After a minimum of 72 hours, the same amount of a 5% cocaine solution was placed in each participant's eyes, with the pupil diameter recorded one hour later. The researchers then calculated the difference between dilation caused by phenylephrine and that caused by the cocaine.

There was no statistically significant difference in phenylephrine dilation between people with Parkinson's and people with MSA. However, cocaine-induced dilation was significantly less in the Parkinson's group than in the other two groups, with little difference between the controls and those with MSA. And the difference between phenylephrine-induced and cocaine-induced dilation was greater in the Parkinson's group than in the control or MSA groups.

Cocaine blocks the uptake of the neurotransmitter norepinephrine, whose build-up at the nerve receptors causes dilation. Less cocaine-induced dilation means that sympathetic nerve terminals have been lost, according to the report. The side effects of the procedure appear to be minimal.

Trials Proceed on PDT Agent

Miravant Medical Technologies, developers of PhotoPoint photodynamic therapy, will conduct a Phase III confirmatory clinical trial of Photrex (rostaporfin, formerly known as SnET2) for wet age-related macular degeneration, based on a Special Protocol Assessment by the FDA.

The FDA requested this single confirmatory study in its Approvable Letter issued September 2004, after reviewing the company's New Drug Application. The placebo-controlled trial, to be conducted outside of the United States, is designed to enroll a broad range of wet AMD patients, including patients with predominantly classic, minimally classic and occult lesions. Each study patient will receive Photrex (or placebo) treatments over the course of nine months. Miravant plans to conduct a primary efficacy endpoint analysis at 12 months (one year after initial treatment) which, pending positive results, will be submitted for FDA review and subsequent marketing approval. Patients will continue to be evaluated for a second year to confirm the longer-term results established in previous Photrex phase III studies. Miravant expects to commence patient enrollment in mid-2005.
For more information visit miravant.com.