Cataract Surgeon Los Altos & San Jose, CA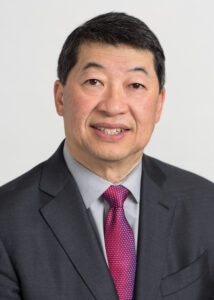 David F. Chang, M.D. is widely recognized as one of the top cataract surgeons in the world. He graduated Summa Cum Laude from Harvard College and earned his Medical Degree from Harvard Medical School. Dr. Chang completed his ophthalmology residency at the University of California, San Francisco, where he advanced to the rank of Clinical Professor of Ophthalmology in 1999. He has taught cataract surgery to ophthalmology residents in training for more than 35 years. In 2006, Dr. Chang became only the third ophthalmologist to ever receive the Charlotte Baer Award honoring the outstanding clinical faculty member at the UCSF Medical School.
As an internationally recognized cataract expert, Dr. Chang regularly lectures on cataract surgery to other surgeons in the U.S. and abroad. Dr. Chang has received the highest international awards for cataract surgery from the American Academy of Ophthalmology (Kelman Medal Lecture) and the following international cataract and refractive surgery societies: American (Binkhorst Medal), European (Ridley Medal), Canadian (Award of Excellence), United Kingdom and Ireland (Rayner Medal), German (DOC Innovator Lecture), Indian (Gold Medal), and the Asia Pacific Association of Cataract & Refractive Surgery (Lim Medal).
He has been honored by the International Society of Refractive Surgery (President Award), American-European Congress of Ophthalmic Surgery (Visionary Award), All India Ophthalmology Society (President's Lecture), Italian Ophthalmological Society (Strampelli Medal), Chinese American Ophthalmological Society (Pioneer Award), Royal Australia & New Zealand College of Ophthalmologists (Gregg Medal), Asia-Pacific Academy of Ophthalmology (Jose Rizal International Medal), International Intraocular Implant Club (IIIC Medal), Middle East Africa Council of Ophthalmology (El-Maghraby Award), and the International Council of Ophthalmology (Krwawicz Gold Medal). Including these, Dr. Chang has delivered more than 40 named lectures.
Having served as president in 2012-2013, Dr. Chang is on the executive board of the American Society of Cataract & Refractive Surgery (ASCRS), the largest international organization for cataract and refractive surgeons. He chaired the American Academy of Ophthalmology (AAO) Cataract Preferred Practice Pattern Committee. This select national committee writes the clinical guidelines for cataract surgery that are used in the United States and in many foreign countries. Dr. Chang is also a leading expert on global cataract blindness. He chairs the ASCRS Foundation and received the prestigious AAO Humanitarian Service Award in 2019.
Dr. Chang has authored 5 best-selling textbooks on cataract surgical techniques for ophthalmologists. Mastering Refractive IOLs covers advanced lens implants and is considered the most comprehensive textbook on the subject. He has served as Chief Medical Editor of EyeWorld, a leading trade journal which has a global circulation of more than 30,000 ophthalmologists. Dr. Chang has designed a number of popular cataract surgical instruments that bear his name and are used worldwide. As a clinical investigator, Dr. Chang was the first American surgeon to implant the light adjustable lens implant and the first Northern California surgeon to implant a multifocal lens and the Symfony extended focus lens.
Dr. Chang has been regularly voted by his peers into the national edition of Best Doctors in America and is listed by Beckers Review as one of the top 39 ophthalmologists in the United States. In Newsweek's listing of the top 175 ophthalmologists in the United States, Dr Chang ranked #2 in 2021 and #3 in 2022. These rankings were based on a national survey of more than 10,000 eye doctors.He has been named in every biennial list of the TOP 100 most influential people in ophthalmology, as voted by the international readership of The Ophthalmologist. He ranked #5 on this list in 2014, 2018, and 2023.  He has maintained his private practice in Los Altos since 1984 and developed and founded the Peninsula Eye Surgery Center, which opened in 2005. He limits his practice to cataract and intraocular lens implant surgery.